Powertech contractor leaves open, unprotected well casings next to county road right-of-ways for several days
Colorado water well regulations require capped wells while water wells for mining are exempt
Updated November 1, 2007
NOTE: This page has been modified in response to the written threat of a defamation lawsuit from Powertech Uranium Corporation. Any previous reference to a violation of the law by Powertech is hereby retracted. JW
The photos below were taken on July 15, 2007. A contractor working for Powertech excavated two test well casings located on the northeast corner of Weld County Roads 96 and 19. The two wells, originally drilled in the 1980s by Rocky Mountain Energy, were left uncapped for several days. Although Colorado water well regulations prohibit leaving unattended open boreholes, water wells related to an in-situ mining project are exempted and apparently can legally be left open, without any type of fence or barrier to keep out animal, human, or weather-related contamination, according to the office of the Colorado State Engineer.
Powertech could have chosen to be a good neighbor by immediately capping these well casings. Instead, it left them open to potentially contaminate the groundwater, while technically remaining in compliance with state water well regulations. After landowner complaints were lodged with the Colorado Dvision of Reclamation, Mining and Safety, the well casings were repaired and capped.
Colorado regulation pertaining to open boreholes (not including water wells related to mining):
"10.1.3 All wells and boreholes, when unattended, shall be securely sealed, capped or covered. It is the responsibility of the well construction contractor and pump installation contractor to ensure the well is securely covered while unattended during well construction and pump installation and securely sealed or capped upon completion of the well. Thereafter, it is the responsibility of the well owner to ensure that the well is securely sealed or capped."
STATE OF COLORADO - OFFICE OF THE STATE ENGINEER - STATE BOARD OF EXAMINERS OF WATER WELL CONSTRUCTION AND PUMP INSTALLATION CONTRACTORS - RULES AND REGULATIONS FOR WATER WELL CONSTRUCTION, PUMP INSTALLATION, CISTERN INSTALLATION, AND MONITORING AND OBSERVATION HOLE/WELL CONSTRUCTION - (WATER WELL CONSTRUCTION RULES) - 2 CCR 402-2 - EFFECTIVE DATE January 1, 2005 (pdf)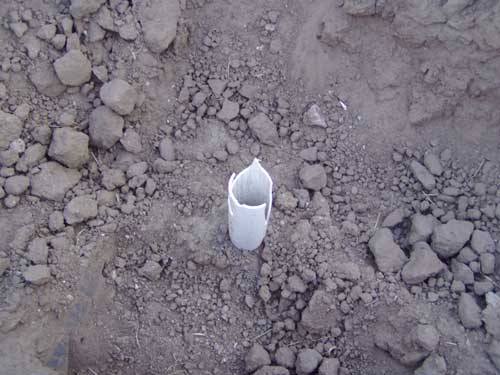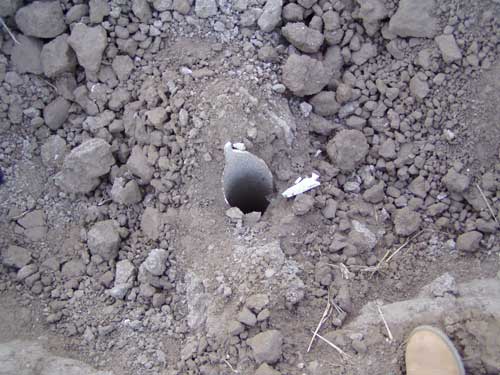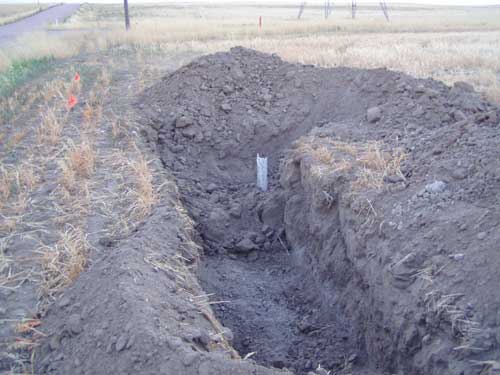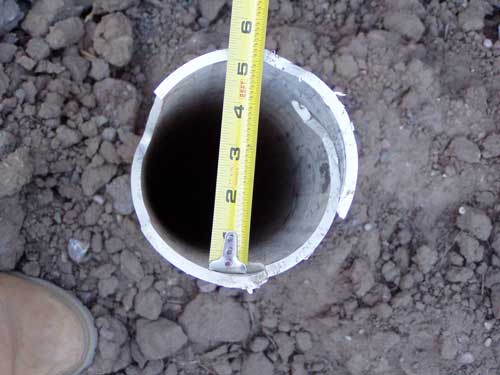 The wells are on land owned by Rocky Mountain Energy Co. of Houston, Texas. Rocky Mountain Energy is owned by Union Pacific Resources Group Inc., which is a wholly-owned subsidiary of Anadarko Petroleum Corporation. Anadarko's corporate offices are in Houston, and the company has offices in Algeria, Brazil, China, Indonesia, Tunisia, and Qatar. Powertech purchased the uranium mining rights on this property from Anadarko on September 27, 2006. The contract requires Powertech to pay Anadarko a 5-6% royalty on all processed "yellow cake" uranium sold.