powertechexposed.com home
Powertech shareholders approve reverse takeover by Australian and Singaporean investors
Transaction will hand over control to Azarga insiders, add massive convertible debt to Powertech's balance sheet, and dilute longtime shareholders
Posted July 20, 2014
Powertech shareholders voting at a June 30 annual meeting approved a transaction that would immediately transfer control of the Canadian company to a group of individuals and companies from Australia, Hong Kong, and Singapore. The transaction must be approved by the Toronto stock exchange and is expected to close by the end of July.
The deal, misleadingly described by Powertech as the acquisition of British Virgin Islands firm Azarga Resources Limited, is actually a reverse takeover of Powertech by Australian businessmen Alex Molyneux and Curtis Church, and Singaporean investment firms Blumont Group Ltd. and Pacific Advisers Pte Ltd.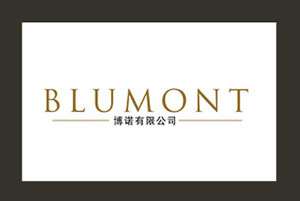 Logo of Singaporean firm Blumont Group Ltd., which could become majority owner of Powertech/Azarga Uranium.
Under the terms of the transaction, Powertech will acquire all outstanding Azarga shares by issuing 3.65 Powertech shares for each Azarga share.
Azarga Resources currently owns 45.1% of Powertech. Upon closing, former Azarga Resources shareholders will hold 77% of Powertech, which will be renamed Azarga Uranium Corp. (AUC). Current Powertech shareholders, who now own 54.9% of the Canadian penny stock company, will experience dilution of their ownership down to 23%.
The board of directors will be "reconstituted", with five Azarga-nominated directors and only two Powertech directors (Dick Clement and Douglas Eacrett).
The four largest shareholders of the newly-branded Azarga Uranium Corp. will be:
| | |
| --- | --- |
| Alex Molyneux | 19.7% |
| Curtis Church | 19.3% |
| Blumont Group/Powerlite Ventures | 11.3% |
| Pacific Advisers Pte Ltd. | 10.1% |
One of the most significant aspects of the transaction is the assumption by Powertech/AUC of a large amount of convertible debt from Azarga Resources. Upon conversion of this debt, Singaporean investment firm Blumont Group could acquire a majority stake in AUC. This possibility has not been publicly discussed by either Powertech or Azarga officials. But in a February news release from Blumont titled "Blumont emerges as winner in Azarga Resources' reverse takeover bid for TSX-listed Powertech Uranium Corp", the Singaporean investment firm praises the transaction without specifically mentioning its potential future control of AUC.
Azarga had previously agreed to borrow up to $26 million from British Virgin Islands firm Powerlite Ventures Limited, which is solely-owned by Blumont Group. As a result of the reverse takeover, this debt becomes Powertech/AUC's debt. The principal and accrued interest can be converted into AUC shares at a conversion price of $0.137 per share. The conversion will significantly dilute both former Powertech and Azarga shareholders, with up to $50 million in principal and interest being converted into 365 million shares.
When added to the 41 million Powertech/AUC shares already owned by Powerlite following the closing, Powerlite/Blumont could end up with a controlling stake of 51.7%. This possibility was not fully disclosed by Powertech in its May 13 meeting notice and information circular filed with Canadian securities regulators. This document is the primary source of information on the proposed transaction, and it is not clear why this potential change of control was not adequately disclosed.
The dilution of existing Powertech shareholders from the expected debt-to-equity conversion by Powerlite/Blumont would continue a trend that has accelerated since Powertech's relationship with Azarga began in mid-2013. Powertech's history with Azarga has been marked by rapid and steady dilution of longtime shareholders. For example, CEO Dick Clement has owned roughly 3.5 million shares for the last few years. At the end of 2012, this stake represented 2.5% of outstanding shares of Powertech. Following the Azarga takeover, and assuming full dilution (all options and warrants are exercised, and all convertible debt is converted), Clement's ownership will drop to only 0.45%.
The Powertech information circular also does not discuss a current wide-ranging and unprecedented investigation of Blumont by Singapore's white-collar police unit and central bank following a 95% drop in Blumont's stock price in October 2013. Singapore police have requested three and a half years' of corporate electronic data from the firm, as well as data storage devices belonging to Executive Director James Hong and Executive Chairman Neo Kim Hock in their probe of possible breaches of the Singapore Securities and Futures Act.
Also missing from the Powertech filing is any mention of Alex Molyneux's role as a consultant and key advisor to Blumont's board of directors, or his 2013 agreement, rescinded in April, to purchase 135 million shares of Blumont and become its Chairman.
The information circular also provides little detail on the assets Azarga brings to the deal. For example, Azarga owns 27.9% of Australian firm Black Range Minerals. Black Range has the right to acquire 100% of the proposed Hansen/Taylor Ranch uranium project southeast of Colorado Springs, Colorado. But its most critical asset is its 50% interest in the joint venture Mineral Ablation, LLC. Its joint venture partner is Casper, Wyoming-based Ablation Technologies, LLC, a start-up that is developing the "ablation" technology. Ablation is designed to concentrate uranium ore slurry prior to final processing into yellowcake at a mill.
Black Range's survival hinges on ablation. The company hopes to sell ablation machines to other uranium miners, but more importantly, the Hansen/Taylor Ranch project depends on the successful commercialization of the technology. But Powertech's information circular omits any mention of the ablation technology, including a problem with rapid erosion of piping, as well as the joint venture's failure to determine licensing requirements by the U.S. Nuclear Regulatory Commission and Colorado radiation control regulators. Black Range's current share price is only $0.006 AUD.
The takeover of Powertech by Azarga investors follows Clement's failed eight-year effort to fully permit either the Dewey-Burdock or Centennial projects. The permitting difficulties, along with the Fukushima meltdowns and low uranium prices, have depressed the stock price and made it nearly impossible to find financing – until Azarga showed up. Azarga is the third foreign entity to make a significant investment in Powertech, but the first to attempt a takeover. Both Belgian firm Synatom and Canadian hedge fund K2 Principal Fund have made big bets on Powertech only to see their investments wither as mine permitting efforts floundered. Both companies have since divested their Powertech shares.
Azarga rescued Powertech from financial disaster in mid-2013, in a deal that was the first in a series of transactions ending with the current reverse takeover. It was apparent as early as fall 2013 that Azarga CEO Alex Molyneux had his sights set on taking control of Powertech's uranium properties and adding them to his stable of properties in Kyrgystan, Turkey, and south-central Colorado. None of Powertech's or Azarga's uranium properties are permitted to operate.
The reverse takeover of Powertech by Molyneux and other Azarga investors gives them a public listing on the Toronto Stock Exchange without the trouble or cost of conducting an initial public offering, a strategy employed by Dick Clement and Wallace Mays when they took over boiler manufacturer Powertech Industries in 2005. A public company provides a range of benefits to Molyneux and the other major shareholders, including increased liquidity, more financing options, and greater prestige.
Molyneux, an Australian and former investment banker who currently lives in Hong Kong, incorporated Azarga Resources in the British Virgin Islands in 2012. The BVI is a British territory with a population of about 28,000, and is the world's biggest provider of offshore entities. The BVI's popularity is due to financial secrecy and favorable tax laws. BVI companies are exempt from taxes on operating income, capital gains, dividends, interest, rents, and royalties. The BVI also has no sales taxes or value added taxes.
There was initial confusion about Azarga based on Powertech news releases issued last year. Azarga is "based in Hong Kong" according to the releases. Molyneux is a Hong Kong resident, and Azarga's offices are in Central, Hong Kong, but the company is incorporated in the BVI. Adding to the confusion, Azarga has a wholly-owned subsidiary, Azarga Resources (Hong Kong) Limited, which was incorporated in Hong Kong in early 2013. This subsidiary is one of a series of three shell companies that hold a 60% stake in the Centennial uranium project, which was purchased from Powertech last year.
If the merger is approved by the Toronto Stock Exchange later this month, AUC will have a complex corporate structure made up of multiple subsidiaries located in five different countries. The structure is likely designed to provide tax benefits and liability protections to Molyneux, Church, and other Azarga officials and investors.
Even though the takeover has yet to close, Molyneux has moved rapidly to promote AUC and raise its public profile. He has hired Toronto branding agency Baustein Strategic Design Group, which has already posted a web page complete with dubious claims regarding the company's uranium deposits.
And in a biographical sketch of AUC on the website of the upcoming Sprott Vancouver Natural Resource Symposium, several inaccurate and misleading statements are made, including "Azarga is listed on the main board of TSX with a market capitalization of C$35 million." In fact, since the reverse takeover has not yet closed, the claim of a Toronto stock exchange listing is premature. And as of July 18, Powertech's market capitalization is only $9.9 million CAD.
The Sprott blurb goes on to state that "Dewey Burdock received Nuclear Regulatory Commission approval in April 2014" without mentioning the ongoing contested hearing process before the NRC's Atomic Safety and Licensing Board, or the fact that EPA and South Dakota permits have not been obtained.
The transfer of control of the proposed Dewey-Burdock project to Molyneux, et al., has spurred some to question the legitimacy of the contested NRC operating license. In a November 2013 news story in the Black Hills Pioneer, reporter Adam Hurlburt asks "Who are we permitting?". As reported by Hurlburt, Powertech responded by email that "If ownership should change, the new owner is bound by all permit and license conditions…"
NRC regulations include a requirement that "the applicant is qualified by reason of training and experience to use the source material for the purpose requested in such manner as to protect health and minimize danger to life or property". Although Powertech has never operated a uranium mine, the Canadian company does at least employ a couple of individuals with such experience. The two, John Mays and Frank Lichnovsky, are expected to keep working for AUC, but control of the company will be held by persons with absolutely no experience with in-situ leach uranium mining. However, NRC staff is not expected to raise concerns regarding the change of control, according to someone with knowledge of the matter.
JW
News release - "Powertech Shareholders Approve Merger to Create Azarga Uranium Corp." - Powertech Uranium Corp. - June 30, 2014 (PDF 203 KB, 3 pages)
NOTICE OF ANNUAL GENERAL AND SPECIAL MEETING OF SHAREHOLDERS TO BE HELD ON JUNE 30, 2014 AND INFORMATION CIRCULAR - Powertech Uranium Corp. - May 13, 2014 (PDF 2,071 KB, 293 pages)
SHARE PURCHASE AGREEMENT between POWERTECH URANIUM CORP. and AZARGA RESOURCES LIMITED - February 25, 2014 (PDF 226 KB, 65 pages) Includes list of Azarga shareholders (Schedule A).
News release - "Blumont emerges as winner in Azarga Resources' reverse takeover bid for TSX-listed Powertech Uranium Corp" - Blumont Group Ltd. - February 28, 2014 (PDF 519 KB, 3 pages)
"Molyneux Drops Blumont Investment Plan on Singapore Lawsuits" by Jonathan Burgos, Bloomberg News - April 9, 2014
Letter from Douglas Mandeville, Senior Project Manager, U.S. Nuclear Regulatory Commission to James Coates, Managing Member, Mineral Ablation LLC noting that the company is two months late submitting its "white paper" presenting its views on technical and legal aspects of the ablation technology and its place in NRC's regulations, and reminding the company that it is subject to lower possession limits of uranium ore per 10 CFR 40.22 - April 17, 2014 (PDF 71 KB, 3 pages)
Alexander Molyneux's ownership of uranium mining properties as of July 4, 2014 (PDF 209 KB, 1 page)
"Azarga Uranium" - Sprott Vancouver Natural Resource Symposium
NOTICE OF EVIDENTIARY HEARING - In the Matter of POWERTECH USA, INC. (Dewey-Burdock In Situ Uranium Recovery Facility) - UNITED STATES OF AMERICA NUCLEAR REGULATORY COMMISSION ATOMIC SAFETY AND LICENSING BOARD - July 16, 2014 (PDF 124 KB, 8 pages)
"Who are we permitting?" by Adam Hurlburt, Black Hills Pioneer - November 5, 2013 (PDF 17 KB, 3 pages)
§ 40.32 General requirements for issuance of specific licenses. - United States Nuclear Regulatory Commission "The applicant is qualified by reason of training and experience to use the source material for the purpose requested in such manner as to protect health and minimize danger to life or property..."
Powertech sells 60% of Centennial project to Hong Kong investment firm; inexperienced Chinese company becomes largest Powertech shareholder Powertech agrees to sell controlling interest in dormant Colorado uranium project to recently-formed Azarga Resources; 38-year-old Australian CEO Alex Molyneux makes deal to buy out Toronto hedge fund's shares, and is likely to propose new mining and processing methods for project - Posted October 13, 2013
AZARGA TAKEOVER BY SUMMER 2014? Hong Kong firm buys out Synatom, increasing ownership to 45.1%; expected conversion of debt to equity will give Azarga control of Powertech; mining method for Centennial and Dewey-Burdock likely to change - Posted November 18, 2013
---