Greeley City Council opposes uranium mining proposal
Powertech's Centennial Project now formally opposed by Greeley, Fort Collins, Wellington, and Timnath
Posted April 17, 2008

Greeley council says 'No' to uranium mine

Andrew Villegas, (Bio) avillegas@greeleytribune.com
April 16, 2008



The Greeley City Council has joined the movement against a proposed Uranium mine near Nunn saying it comes with too many unanswered questions and could hurt people and business in northern Colorado.

The council on Tuesday joined the Fort Collins City Council and the boards of trustees for Timnath and Wellington in passing resolutions opposed to the mine -- which would be located between Nunn and Wellington. Several other municipalities in northern Colorado are considering resolutions against the mine including the Board of Larimer County Commissioners and the Nunn Town Board.

However, unlike the other elected bodies that passed resolutions opposed to the mine, the Greeley City Council's vote on the resolution was not unanimous. Mayor Ed Clark said he didn't like the wording of the resolution. It passed 5-2 with Clark and Councilman Chuck Archibeque -- who said the mayor's concerns should be addressed before proceeding -- dissenting. Clark didn't elaborate on what wording he didn't like to see in the resolution.

Both were overridden eventually by the votes of the other council members who said the council should take a strong stance against the uranium mine now.

The uranium mine would "have a mental impact even if it doesn't have a physical impact," said Councilman Carrol Martin, who added that he doesn't believe Powertech Uranium Corp. -- the Canadian company proposing the mine -- can clean up the site like it says it can. "It's like putting a 'no industry' sign up."

Councilwoman Pam Shaddock said that Greeley city staff also should begin working immediately to make sure Greeley residents would be protected from the mine, even if it goes through in December.

Powertech hasn't applied for permits for the proposed mine and would have to go through several governmental agencies including the Board of Weld County Commissioners for final approval.

Julie Boyle of Gill came to the meeting Tuesday and told the council that "greener," more environmentally-friendly ways of securing energy are possible.

Solar panels at her home generate two to three times more energy than what her home uses, she said.

Colorado has "great renewable energies such as solar and wind power," Boyle said.

http://www.greeleytrib.com/article/20080416/NEWS/656602034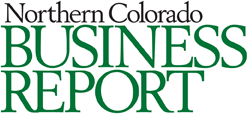 Greeley council against uranium
By Staff
April 16, 2008 -- GREELEY -- The city of Greeley joined a handful of other municipalities in making a statement against uranium mining.
The Greeley City Council voted Tuesday to pass a resolution opposing potential uranium mining operations near Nunn. The item was scheduled for the consent agenda but was pulled off for discussion. The council vote was 5-2 with Mayor Ed Clark and Councilman Chuck Archibeque dissenting. Assistant City Clerk Jerry Hubbard explained that Clark and Archibeque were concerned with the wording of the resolution.
"Generally, they both felt the resolution wasn't clear enough and that it might be too early," he said.
He added that the resolution is largely symbolic, as the Weld County Commissioners would consider any applications filed by Canada-based Powertech Uranium Corp. Powertech is hoping to extract about 9.7 million pounds of U3O8 over the next decade and is expected to file mining permits by the end of the year.
The company has presented plans to extract uranium on a 5,700-acre site a few miles west of Nunn and east of the Larimer County line. The southern tip of the site is estimated to be about six miles from Fort Collins.
A handful of citizen groups, the Larimer County and Colorado medical societies, the city of Fort Collins, the towns of Timnath and Wellington and a bipartisan group of area legislators have already expressed opposition to the proposed operations.
http://www.ncbr.com/article.asp?id=92693
Greeley Tribune
Why no, why now on mine
Pam Shaddock
April 17, 2008
In John Grisham's newest novel, "The Appeal," he describes a county exposed to contaminated water that becomes known throughout the United States as "Cancer County." This must not be our fate.
A similar story may be brewing in Weld County linked to the mining of uranium at Powertech's site close to Nunn and Wellington. As advocates for the residents of Greeley, city council's opposition to this operation is essential, and it is essential now. If this project is accepted, it will be too late.
This project poses a risk our health. After an independent examination, the Colorado Medical Society announced opposition to mining of the type described by Powertech. Uranium is called a "hazardous material" for an obvious reason. Our first duty is to have zero tolerance for health risks to the residents of our city and county.
We can't afford to risk our water. Greeley City Council began researching this topic in September 2007, starting with our drinking water supply. While staff reported that "this project would not affect our drinking water supply, which is upstream of the proposed mining site," they also reported that movement of underground waters is "probable from the mine site to the Poudre River." Any migration of contaminated water is unacceptable and no amount of money can reimburse us for such a loss.
The introduction of any contaminated water in the Weld County area poses an economic problem for Greeley. National statistical reporting lumps all of Weld County under a "Greeley" heading. In the future any Internet search regarding uranium: mines, accidents, spills, water contamination, uranium or anything else will be reported under Greeley's name, despite the fact that the mining is up by Nunn.
This phenomenon linked "Greeley" to the fastest rate of growth in the United States, and then having the most home foreclosures. We get the good and the bad.
So will the good outweigh the bad with the Powertech project? For Greeley the answer is "no." The 280 new jobs forecasted by Powertech could easily be a greater benefit to Larimer County than Greeley. Both Wellington and Fort Collins are closer to the project site, so employees may choose to live and spend dollars in Larimer County. Likewise, any industries supporting the mine could be in Larimer. The project will last for only a few years, so jobs and infrastructure will be only temporary. The damage left behind could be permanent.
Reputations are hard won and easily lost. We have been trying to develop a reputation as a center for clean, renewable energy: wind, ethanol, biomass. Uranium mining doesn't fall into this "clean, renewable" category. The uranium mining industry so far has a poor safety record, further complicating our efforts to successfully market Greeley. "Locate downwind from an active uranium mine" is not an enticement.
Greeley also is responsible for hazardous material cleanup in northern Colorado. While we bill the responsible party for cleanup, sometimes we don't get paid. Nonpayment is a luxury that a tight city budget can't afford. The risk is exaggerated because the owners of Powertech simply have no long-term track record as a business, and the company's $23 million in capitalization doesn't come close to the hundred million-plus that might be required to cleanup a contaminated site.
The permit application by Powertech to gin up a uranium mine in our back yard is worse than a bad idea: it is a threat to our health, our water and our economy. It should be opposed immediately and throughout the permitting process. Grisham has laid out one scenario already. Greeley and Weld County shouldn't provide him with material for a sequel.
Pam Shaddock represents Ward 4 on the Greeley City Council.
http://www.greeleytrib.com/article/20080417/READERS/458118381/-1/TRIBEDIT